With its creative use of data from SIHOT.PMS, VIVOOD Landscape Hotel discovered an innovative way of boosting guest satisfaction.
Results:
Innovation has driven improvements in hotel operations

Empowers staff to create memorable guest experiences

Greater responsiveness to market changes
"We were looking to enhance our in-house strategy of digitization in a way that helped us stay at the forefront of innovation."
Daniel Mayo, Managing Director
With 35 suites and villas scattered amongst 81,000 sq m of Alicante's rolling countryside, Spain's VIVOOD Landscape Hotel is renowned for cocooning its guests in a luxurious private hideaway. Guests are encouraged to reconnect with themselves, loved ones and nature, with VIVOOD's staff providing discreet service which fulfils the guests' needs. The hotel partnered with data visualisation company Zeus and SIHOT to create an automated dashboard that enhances the guest experience and streamlines hotel operations.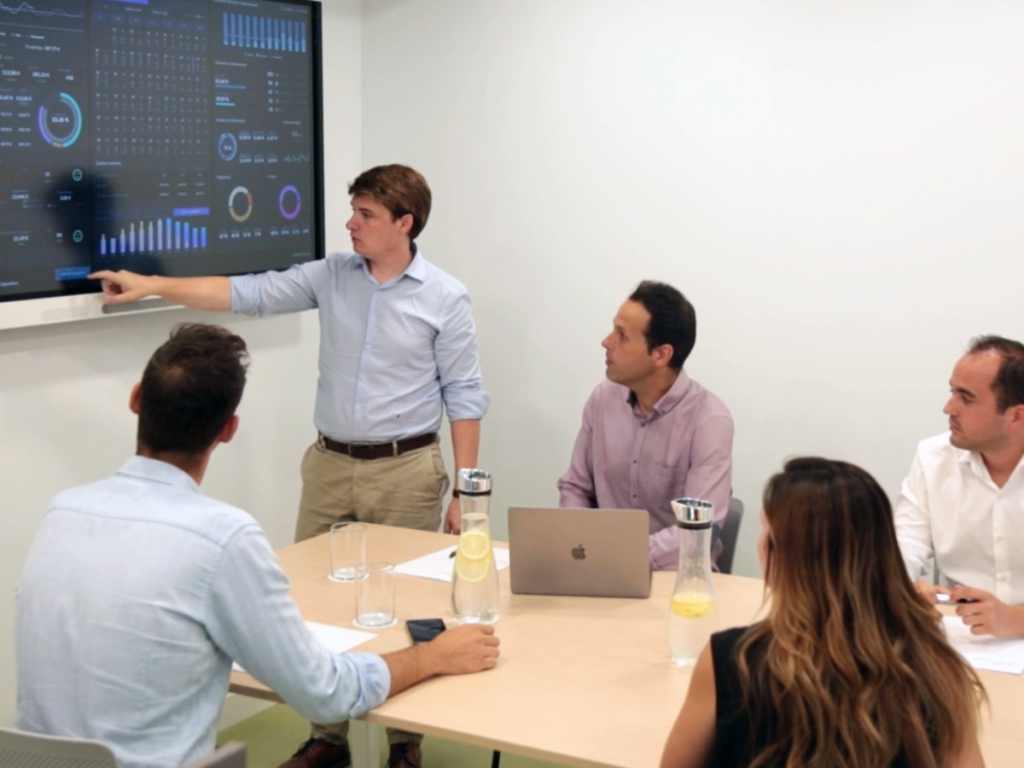 Although nature is a pillar of the hotel, the management team believe that innovative technology is essential in enabling staff to build meaningful connections with guests, and for operations to run efficiently. VIVOOD sought a solution which would enable its staff to access guest profiles from any corner of the property, giving them the ability to improve service and the overall guest experience.
Improving hotel operations with innovative solutions
Challenge: VIVOOD's management team sought a way to streamline its decision making and gain operational efficiencies by fostering a data-driven culture across all areas of the property. Giving staff 24/7 access to data in a way that was easy to digest and could empower decision making was key.
Solution: By using the vast range of data that SIHOT.PMS provides, VIVOOD was able to enhance its decision making framework, empowering staff and elevating its business. The relationship between SIHOT and Zeus provided VIVOOD with a diverse visually engaging dashboard that can be used in the boardroom and on the hotel floor. The result of the three-way collaboration is much more than a Business Intelligence tool; it is a true control centre, a new stage in digital transformation for hospitality.
"The experience building dashboards using SIHOT was fantastic. They were very involved in the process, and helped find solutions in the sharing of data to optimise the presentation of data for the diverse VIVOOD team. Not only are we able to extrapolate vast quantities of performance data from across the hotel, SIHOT also supplies snapshots of hotel information." 
Vicente Castillo, Project Manager, Zeus
Empowering staff to create memorable guest experiences
Challenge: The suites and villas at VIVOOD are spread across a vast countryside setting. While this aids the privacy of its guests, the geography can pose challenges for staff by reducing the shared spaces to facilitate unique moments of guest engagement.
When staff engage with guests at the restaurant or spa, they want to cut through small talk to forge genuine connections. To do this, VIVOOD needed a way of providing their staff with in-depth guest profiles at their fingertips.
Solution: Hotel data is extracted from their SIHOT.PMS – with the option of automated data retrieval – in real-time updates. As guests move around the property, VIVOOD's team can tailor their service without having to wait for a daily staff briefing or fear of missing a phone call.
The intuitive dashboard allows staff to easily understand guests' needs, requirements and sentiments. This information lets the team respond quickly to guests, creating a heightened experience by knowing details such as a guest's preferred cocktail or that they have been on a hike that day and may need a relaxing foot massage in the spa.
"Any employee can easily visualise what is happening in the hotel. We can know at any moment of their stay the level of satisfaction of each guest, and any special needs, so our team can act and interact accordingly. Whether in the restaurant, spa or reception, having the data at their fingertips lets our team build meaningful relationships with our guests"
Daniel Mayo, Managing Director
Greater responsiveness to market changes
Challenge: VIVOOD wanted to make faster operational decisions. By being more responsive to changing market conditions and guests' situations, the hotel sought to provide guests with a greater sense of security in their booking and to optimise the guest experience on arrival and during their stay. 
Solution: Using data from SIHOT.PMS, Zeus crafted a customised technological solution for VIVOOD which collects key data from the hotel, guests and business influences in real-time. This is then displayed in dashboards built on a Smart Visual Data philosophy. In addition to guest-specific information, this alternative dashboard shows strategic data necessary for business development, and shifts VIVOOD from requiring manual data entry to automation, striking a balance between people and technology to optimise costs and streamline operations.
"We are working on the expansion of the company, and thanks to this digital transformation we have increased agility and efficiency in business management and customer service. This allows us to replicate the model quickly and easily for potential new hotels in the future, maintaining the high quality standards of VIVOOD"
Daniel Mayo, Managing Director