We are excited to announce the opening of our brand new office in Queensland, Australia. The team has already settled into the 135m2 office-space, big enough to more than double the size of our current team.
The new office is situated in the central CBD of Surfers Paradise, the popular Australian holiday destination, and right next door to our largest customer, Accor Apartments & Hotels. This allows the team with over 25 years experience in the hospitality industry to get a real feel of what is happening in the market. 
Heading up the office is our Director of Operations Kylie Keane alongside Brett Eslick, Director of IT.  "We really are perfectly located to tap into Australia's tourism market, all of us within the SIHOT support team are from hotel backgrounds and as such understand the needs of hoteliers.  The proximity of our client is the icing on the cake! The team has settled in with ease, we're looking forward to adding more desks and welcoming more faces to the office in due course." said Kylie.
Over the coming years we will be expanding our investment and resources in Australasia through our new, and very own, dedicated sales and customer service office. We provide our SIHOT modular hotel management system to over 150 users in the region, including Mantra Group, Australian Institute of Sport, Best Western City Sands, Namale Resort Fiji, THC Group in New Zealand.
We have had an office in Australia since 2010 and have continually grown with our customers. With over 30 years of experience developing the hotel ecosystem, we are now further investing in our services and infrastructure to enable hotels and hospitality companies to evolve, upgrade and advance their operations and market strategies.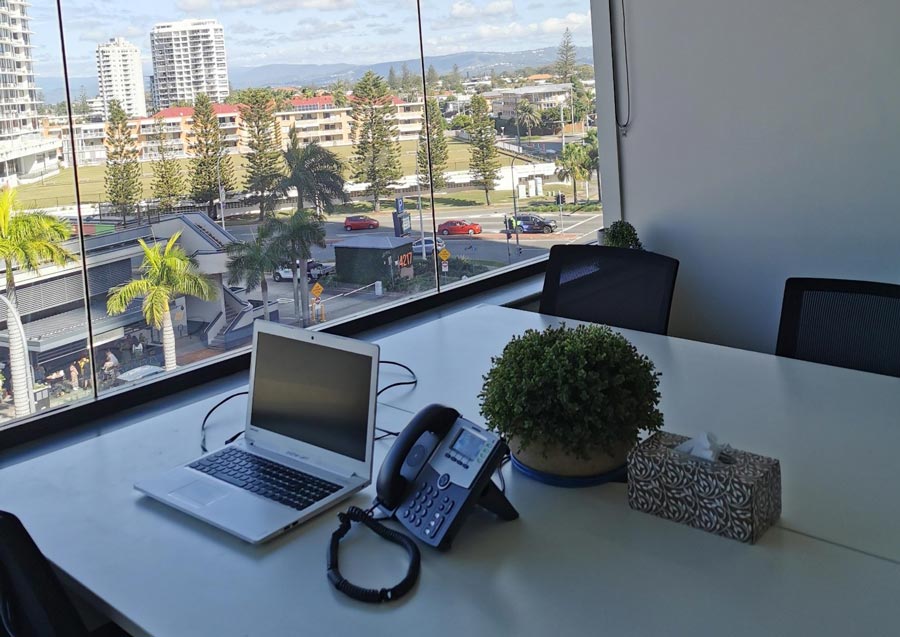 Our Executive Board member, Carsten Wernet said; "What better way to mark 10 years of our business in Australia, than our commitment to the market by purchasing our own office. We're further consolidating our presence in our core regions around the world, Australasia is a market in which we see great scope for growth and development over the coming years. In addition to the office, we have a number of new products to help hospitality companies recover from the pandemic and further digitalise their operations to make the guest experience more efficient. We've been in business for over 30 years and continue to be a long-term partner to hotels."
Hotels and hospitality companies can push their digital strategy forward utilising SIHOT technology to support both traditional processes and underpin innovation and modernisation keeping abreast of wider industry trends and guest expectations. In the coming year, we will further develop our presence in Austria, Switzerland, Netherlands, Poland, and South America.