When used as part of a wider tech stack, a CRM can help hotels build relationships and deliver exceptional customer service.
A customer relationship manager (CRM) is a vital tool for hotels when integrated with your wider technology stack. Pulling data from a property management system (PMS) and other integrations, a CRM benefits more than just your marketing department; it provides your whole operation with vital guest information to provide the very best customer experience.
What is a Customer Relationship Manager (CRM)?
A customer relationship manager was once used exclusively by marketing teams as a way of segmenting database customers for (predominantly email) marketing. But today, a CRM's impact extends across the whole hotel. 
Unifying data from across all departments into a 360-degree view of your guests, a CRM provides extensive information on guest histories and preferences. Some CRMs link with popular review sites to allow speedy replies to guest reviews, and – by automating emails requesting post-stay reviews – can attach feedback to specific guest profiles. A CRM can assist with managing loyalty programmes, automate emails for pre-, during and post-stay, and key marketing campaigns. 
A CRM should consolidate and enrich your guest data, leading to personalised communications between your hotel and its guests, and enhanced in-person experiences when a guest visits.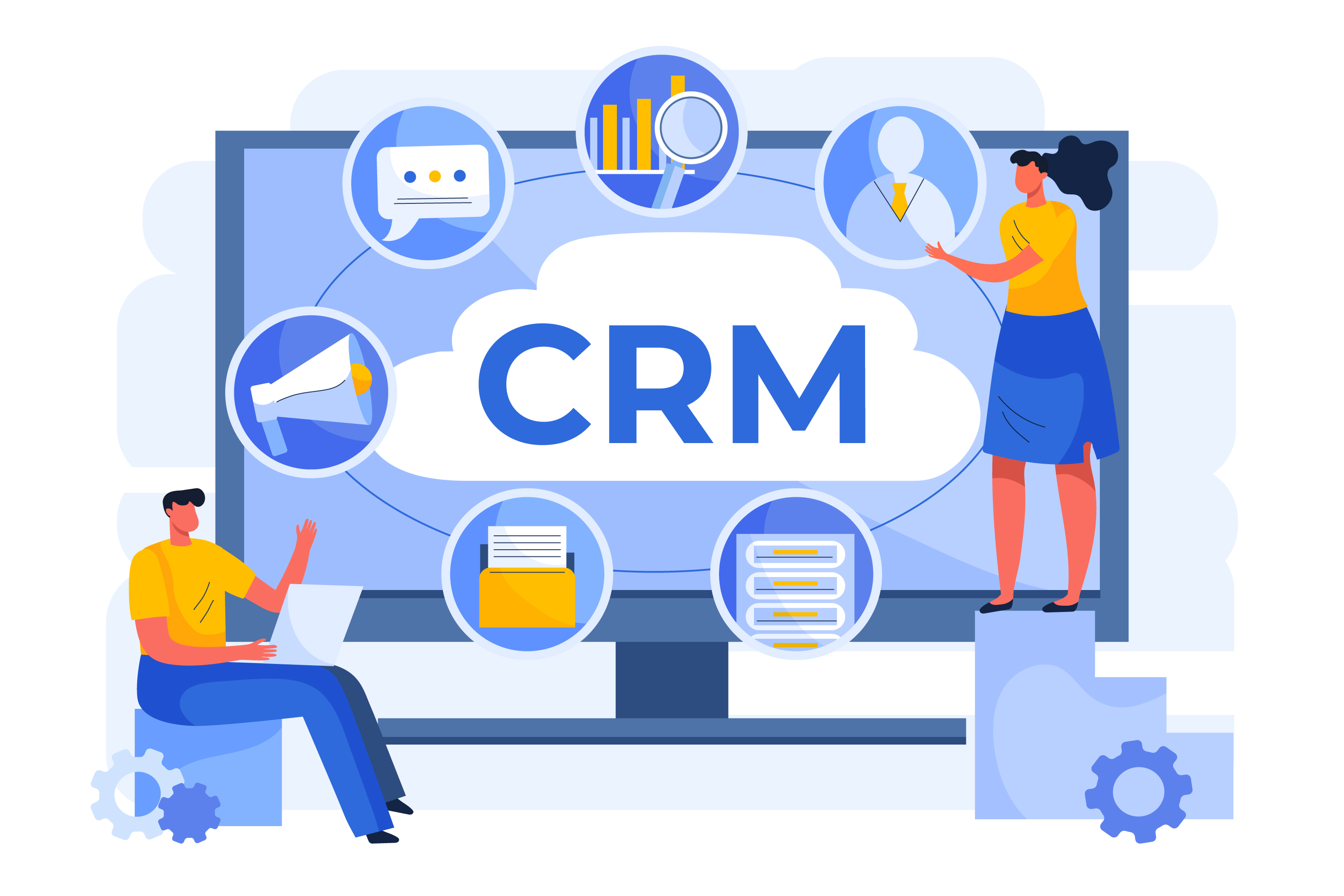 Examples of CRMs for hotels
A CRM remains a solution that can help sales and marketing manage data and leads, with the likes of HubSpot and Mailchimp popular amongst retail companies and SMEs. But a hotel-specific CRM platform which understands the business of hospitality is the type of solution hotels should be using. 
At SIHOT, we understand hotels operate in ways that are unique to the hospitality sector. A hotel-specific CRM enables hotels to use first-party data to market more effectively (whether campaigns are initiated by an in-house manager or brand-level team), as well as provide access to different departments to bolster service delivery.
Hotel-specific CRMs include Cendyn, Revinate, and dailypoint; view a full list of recommended CRMs that currently integrate with SIHOT's PMS. 
Integrating your hotel PMS and CRM
Hotel-specific CRMs provide greater flexibility and clarity in their reporting, including attribution of sales to marketing activities, as the solutions have been designed with an in-depth knowledge of how hotels work. 
By linking to a hotel's PMS and other systems such as booking engines and PoS, a CRM can act as a centralised database manager, providing a complete profile of your guests and how they engage with property-wide facilities and services. 
Integrating your hotel's PMS with a CRM not only improves external communications by allowing marketing teams to tailor campaign content to segments and individual guests, it also helps your internal team by acting as a single source of information about guests' histories, purchases and preferences.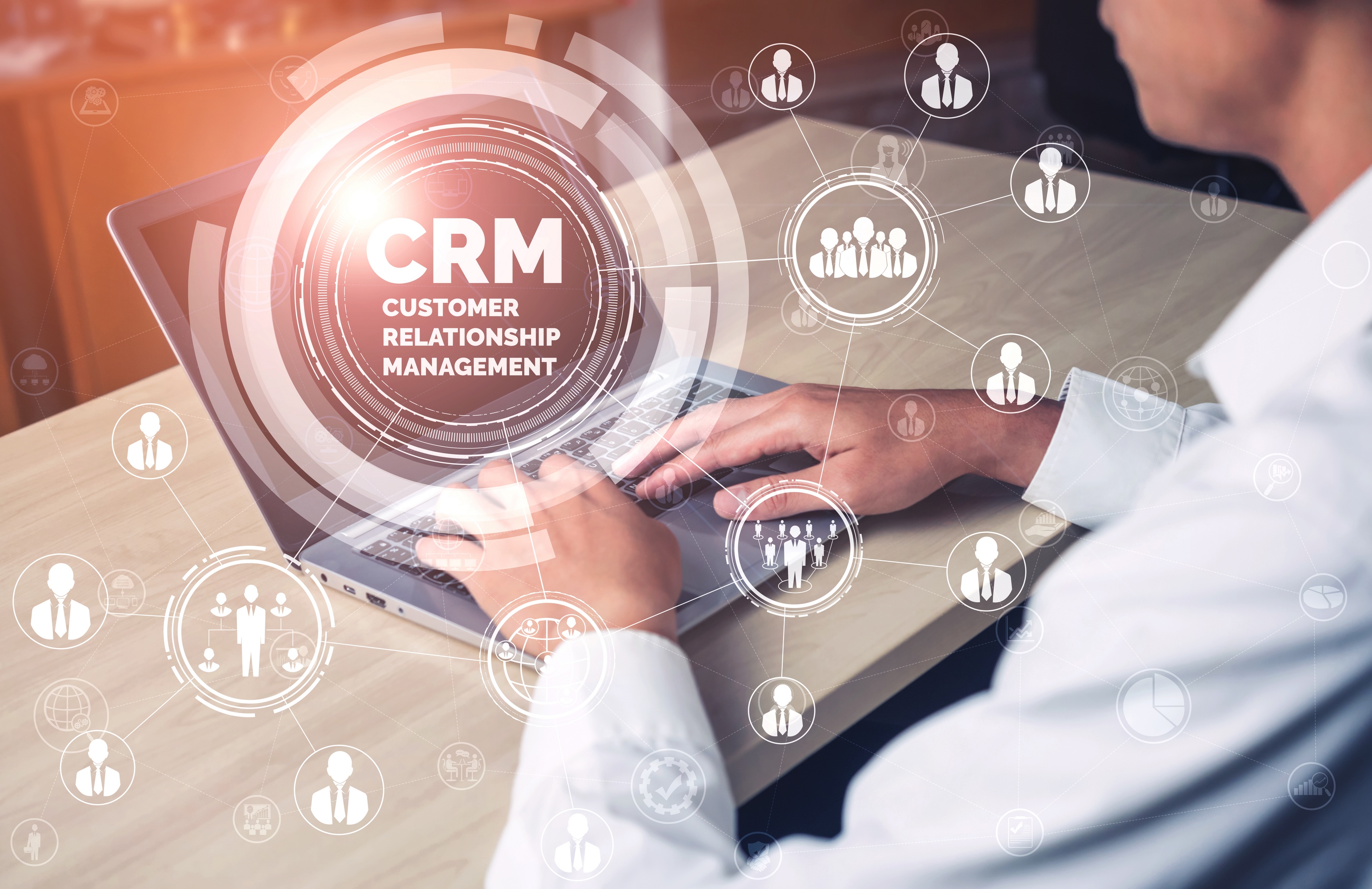 What are the benefits of a CRM in a hotel?
A CRM can benefit many areas of a hotel, particularly when integrated with your PMS. Here are some of the key uses of a CRM
in a hotel:
Marketing campaigns: using a CRM's segmentation, marketing teams can tailor communications for better performing marketing campaigns. Some CRMs actively encourage healthy data management via compulsory fields, assistance with input formats, auditing for duplications and merging records. This further improves a marketing team's ability to reach the right guest (or potential guest) with the right message at the right time.
Client management: A CRM can assist sales teams with scheduling their outreach and client management tasks. It can also link guest profiles to form a deeper understanding of corporate accounts, providing greater insights into productivity, stay trends and other key sales performance trends.
Reviews and reputation management: increasingly, CRMs are able to integrate with third-party review sites such as TripAdvisor, allowing hotel staff to easily reply to reviews and assess the overall sentiment of past guests. By utilising trackable invitations, a hotel can also link reviews generated to a guest's profile, improving the guest experience on their next stay.
Guest experience: Using the complete guest profile found in a CRM, front desk and reception teams are able to enhance the guest experience. Using a guest's history can help identify 'easy' service wins such as allocating them their favourite room, having preferred in-room amenities ready for their arrival, or knowing they prefer a room away from the elevator. That's one way to personalise the hotel stay.
In today's digital world, a CRM is essential in any business. But for hotels, working with a CRM partner that integrates with your other technology is the best choice. Understand more about how SIHOT.CRM can help you build guest loyalty, drive engagement, and enhance the customer experience. 
Contact us to find out more about how SIHOT solutions work with your existing technology vendors to ensure the perfect tech stack for your hotel.