The guest experience is being reshaped, with hotels empowering guests through technology. Self check-in can let front desk staff refocus on the art of hospitality, freeing them from labor-intensive process-driven checklists to build meaningful relationships with guests.
Global brands such as IHG and Marriott may have led the way in adopting self check-in, but the technology is readily available for hotels of all shapes and sizes. Online and app-based check-in tools, along with self-service kiosks which can also dispense room keys, means that guests can skip the front desk. Whilst this may be a quick and convenient solution for guests, it also offers benefits to hotels.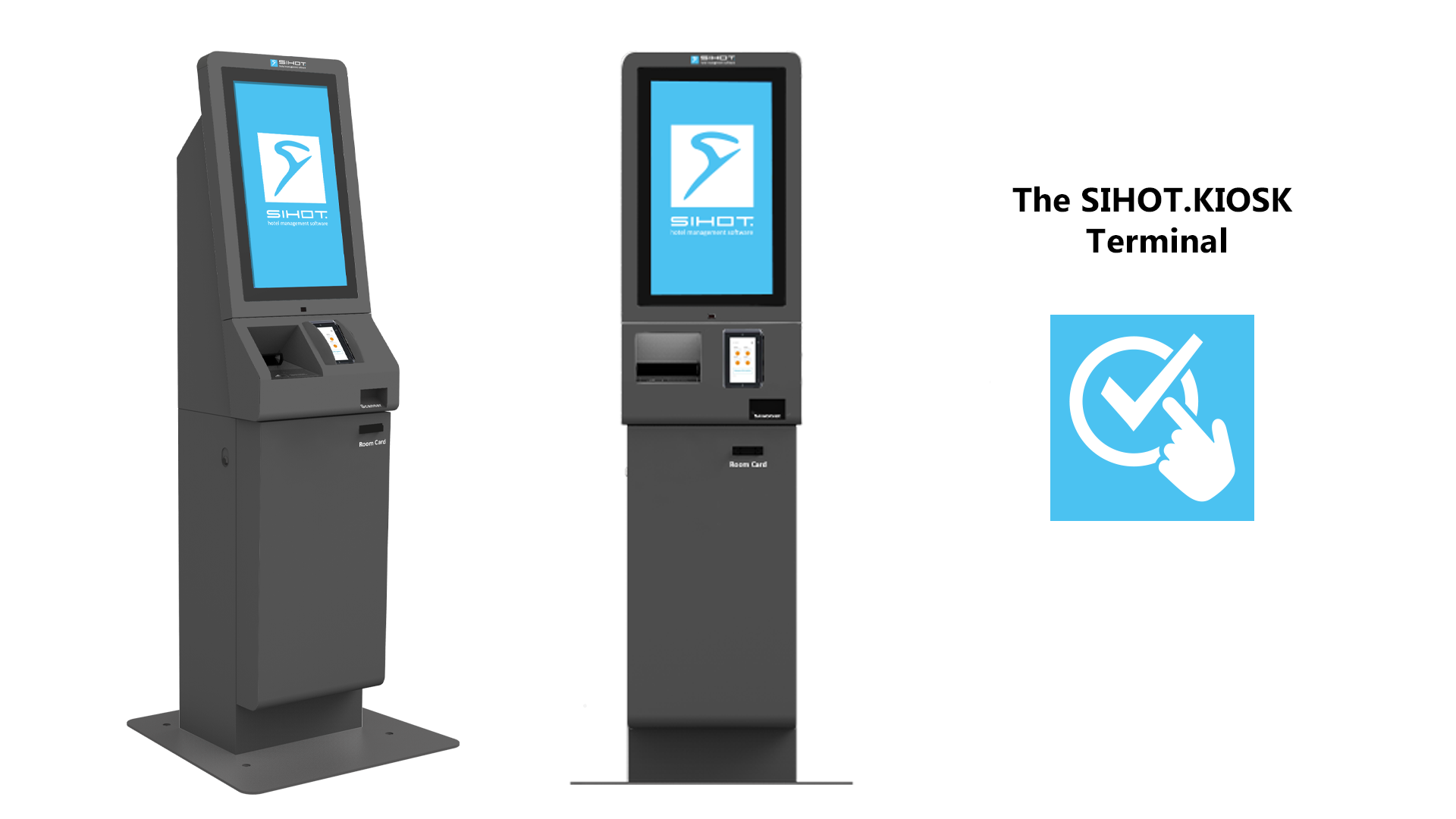 Using self check-in to improve guest experience
The pandemic drove hotels to seek opportunities to negate guest and staff concerns around social distancing, and adhere to best practices in health and hygiene. By introducing self check-in through apps and kiosks, hotels are able to help guests feel more relaxed upon arrival, knowing they don't need to stand in a crowded lobby. First impressions count, and by putting guests at ease upon their arrival, hotels are making a good first impression.
Some guests prefer in-person experiences at check-in, so being able to accommodate a range of guest preferences is important. Options such as self check-in kiosks can be paired with a roaming customer service host for those who require human assistance, whilst minimising wait times as seen by fidelis hospitality in their lobbies.
The variety of self check-in technological solutions should also be configured to offer upsell opportunities, giving guests the option to add on breakfast, in-room dining, spa services or room upgrades upon check-in. By ensuring your guest touchpoint technology works seamlessly with your existing hotel tech stack, including PMS, you will be able to upsell guests as they check-in.
Digital check-in technology is not limited to the guest's arrival and departure. At Prizeotels, guests are able to check-in digitally for breakfast. By replacing the highly visible register at breakfast rooms with self check-in options, the hotel group has tightened data protection and reduced paper use. By encouraging their breakfast hosts to engage with guests, sharing local tips for the day ahead and gathering actionable feedback on their stay, hotel staff are able to build stronger relationships with guests.  
How self check-in works in other travel and leisure companies
It's not just hotels that are capitalising on the benefit of self check-in, whether by app or kiosk. As we see at airports, adoption of self-service functions predicts that kiosk check-in and bag tag printing will reach record highs at global airports in 2023. But the biggest increase is tipped to be unassisted bag drops: 41 percent of airports offered this in 2020, and it's expected that 73 percent will offer it by 2023.  
Car hire companies are also using digital check-in to speed up previously lengthy customer queues. With documentation required to be verified – including personal identification, driving licence, insurance or car upsell – collecting your car hire can often be one of the most time-consuming of holiday activities. Big brands such as Avis and Hertz are reducing wait time Hwith digital check-ins and kiosks, whilst car sharing companies like Zipcar are using apps to simplify car collections in a secure way.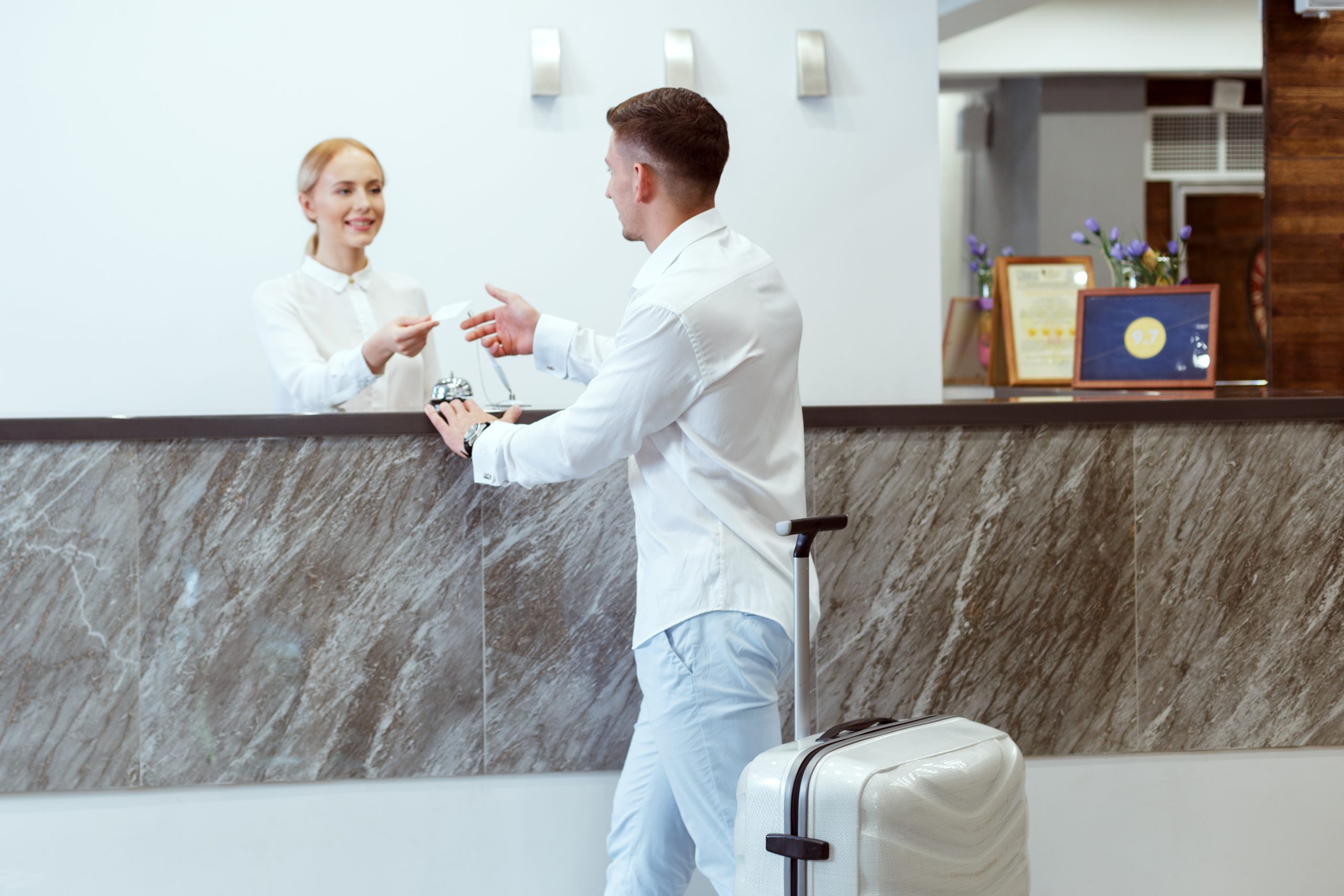 The future of front desk staff
The rise of technology-generated check-in does not herald the death of the hotel's front desk team. In fact, like in the car rental sector, the technology frees customer service professionals from mountains of paperwork and lets them focus on the elements of their job which enhance the guest experience. 
Self check-in for guests will see front desk roles becoming more aligned with their guest relations and concierge colleagues. Personalised experiences and more meaningful interactions between staff and guests are able to be created by shifting the onus on paperwork from humans to technology. Employees are able to be more mobile, assisting guests to their rooms or the elevator – something that in the early part of this century was reserved for only VVIPs staying in luxury hotels. 
Whatever the experience you want to deliver your guests, there are an array of self check-in options available to suit any hotel.
For more information on our self check-in technology, click here.