How to enhance customer engagement, guest payment models – in collaboration with Worldline
The industry is facing three massive challenges: 1) low-occupancy levels; 2) understaffing; and, 3) increased guest standards. Guests are returning to hotels with more expectations – and hotels need to deliver. This means understanding the trends and responding to them.
Marcel Krause, PMS Manager at Welcome Hotels, explained the importance of a good price and quality ratio in giving guests the best booking experience, preventing them going elsewhere. "We are forced to provide the best that we can, and we have to maximise our processes."
In a panel discussion at IHTF 2022, we explored why omnichannel is so important for the guest experience.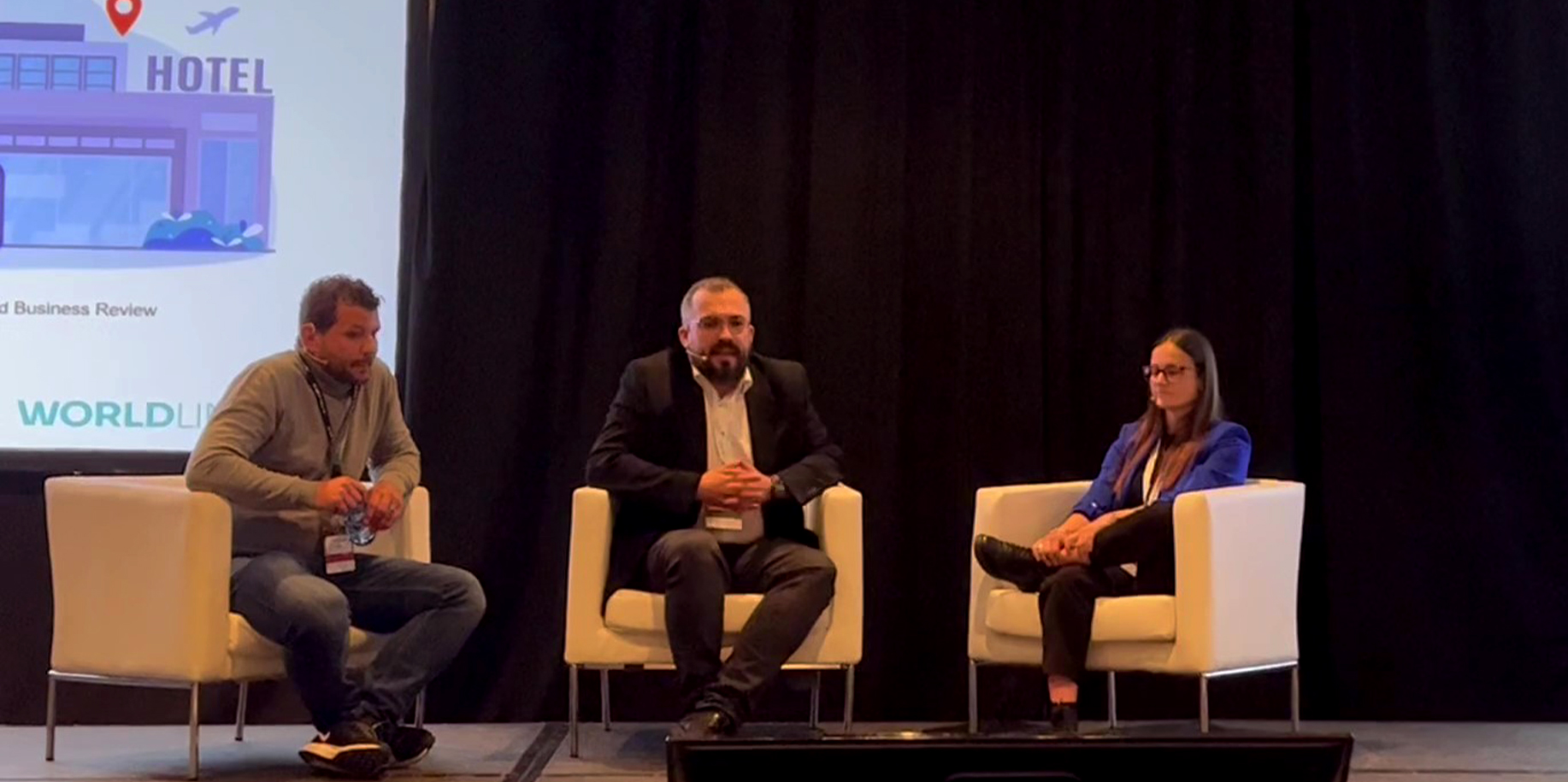 What are omnichannel payments?
Omnichannel payments are the ability to create an order in one channel and fulfil it in another. The key to omnichannel payment support is preserving payment details together with the rest of the order details with encrypted tokens, known as tokenization. 
These tokens are used when the order is recalled or processed in another channel to ensure security of customer card and personal details. It also massively enhances the customer experience and makes their journey as frictionless as possible.
Why is omnichannel important?
Up to 80% of travellers are tipped to return compared to pre-pandemic numbers, according to McKinsey. This return will first come as a wave of leisure travellers while the business world works its way around remote working and new travel policies.  
Kimberly Hoevers, Key Account Manager Hospitality, Worldline explained: "It's essential to drive change to our advantage by being cost efficient and increasing conversions. There is a once in a generation chance to reboot business and really rebuild guest relationships in another way. Hospitality is listed as one of the least digitalised industries. All around us, COVID-19 sped up the adoption of digital technologies by several years, and those that don't act now will be left behind."
When travel comes back, customers will have much higher technological expectations. "Guest demands are completely different, they are more online capable and so a frictionless experience is what is needed for this situation. We need to identify the barriers and remove them. Some of the bigger hotel brands that could afford it, were investing into new technologies and automatisation during the crisis. Most hotels were not as fortunate. So now these hotels need to figure out how to deliver the same digital guest journey as their competitors," said Carsten Wernet, Chief Executive, SIHOT.
In the hospitality world the demands of travellers change fast. To adapt to this, hotels must create various touchpoints to engage with their guests and offer a payment method they want at a time they want, via a platform they want. Guests expect many options of payment beyond traditional phone or credit card, and they are already accustomed to paying via a payment link, Paypal, app, QR code, or self-service check-in.
How can omnichannel make savings?
It's important to save time and money on processes that result in working more efficiently and a reduction of the workload on staff. The time saved can be spent on what is most important, offering guests service in the best possible way. 
The PMS sits at the heart of everything with a connection to a booking engine, channel manager accounting system and other platforms, through which payments are smoothly processed. Guests should be able to choose how they engage with your hotel and where they book and pay for their booked stay. 
"Offering guests a payment method that suits their preferences. like QR codes or wallet payments through Apple Pay and Google Pay, is commonplace," said Hoevers. "You are saving time in processes, and making the process smoother to reduce workload and find a way to service them that meets their preferences. Guests want to do more by themselves, but still want to be able to fall back on someone if necessary."
"Computers can never replace a human but it can support them," added Krause. "Nowadays someone at reception is not just a host but a software specialist – managing pricing, reservation channels, checkin/out and several other systems. When it's easier for the front desk, it's easier for guests."
Fully integrated systems with the PMS at the heart, connected to the likes of the channel manager and accounting system offer the best experiences. As part of this, payments should be processed smoothly and automatically.
"Payments are part of the guest journey and they need to be seamless and effortless for customers. While it's the essential transactional part of any travel itinerary, customers want payments to be simple and hasslefree." commented Hoevers.
"There's a real chance to grow revenues if guests' payment experiences are enjoyable. This is why it's important hotels bridge the gap between innovation and accessible options."
What does an omnichannel approach offer ​to the guest experience?
There are many factors which create a real omnichannel experience, but the most important factor is to create a customer experience that is perceived as easy from the customer perspective. 
"Real time communication and the exchange of data in between systems is essential. No matter which channel the customer is choosing for their booking, the right payment amount is transferred into the right account and an invoice is generated immediately.  Afterwards, the payment is accessible through the guest profile. All of this happens without any additional administrative action by hotel staff," declared Wernet. 
Besides saving critical time and therefore cost, it tackles the hotel staffing issue.  Administrative tasks will be eliminated more and more in the future, so the hotel team can focus on improving the guest experience and service level.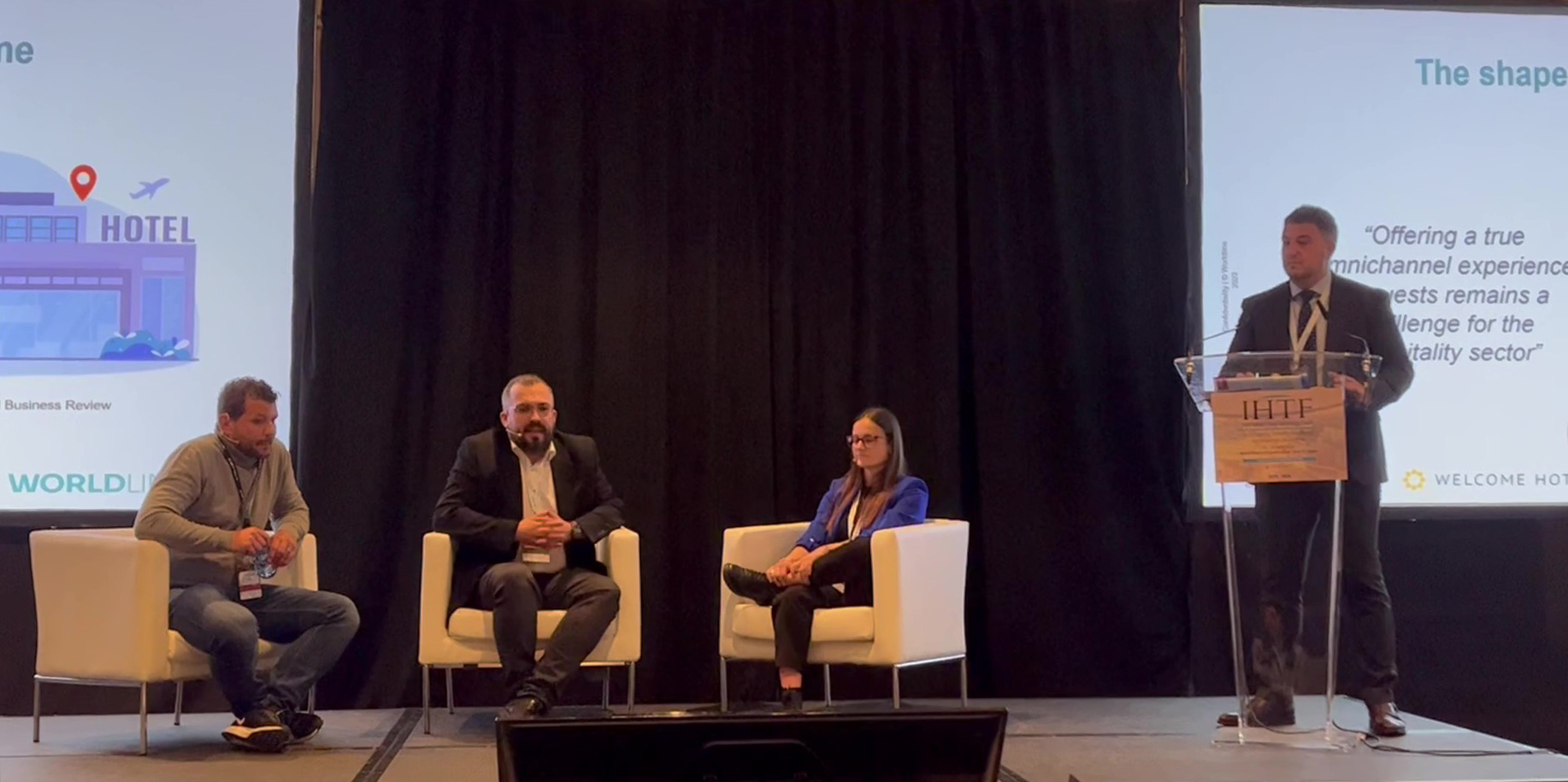 What is frictionless payments?
Frictionless payments are an online and offline process where the obstacles to purchase have been minimised. Frictionless payments make the process of purchasing much smoother, which contributes to improving the customer experience. It also makes it easier for merchants to sell – decreasing shopping cart abandonment, improving conversion rate, and ultimately increasing revenue.
A typical example of a frictionless payment is Uber. Instead of having to wait for a driver to process a card payment using a POS terminal or hoping you carry the necessary amount of cash, Uber's app charges you automatically. After your ride, you're free to go – no need to sort through cash or pull out your credit card. Or think of how Amazon allows you to swipe to purchase a product for instantaneous ordering and payment.
Welcome Hotels has moved to a tokenization system to protect customer data and secure credit card details, also making it effortless for staff at the hotel.
"Welcome Hotels now has full tokenization with full end-to-end encryption on the credit card details using SIHOT pay engine and backed by a payment provider, so the payment process no longer requires reception to be involved to maintain payment details for each guest," said Wernet.
It's important to eliminate steps in the payment process, lowering the boundaries for guests to make reservations, bookings and payments throughout their stay from the moment of booking. This makes the hotel competitive and saves time by reusing the token without the need of re-requesting payment details. "When leaving your card details, you are making an authorization for a future payment or total payment, these details are tokenized and stored, without the guest having to intervene," advised Hoevers.
What are the key elements to offer a real omnichannel experience?​
The ability for the experience to take place on any device at any time is more important than ever. An average guest today interacts with at least four different touch-points before finalising their hotel stay. 
"It is therefore crucial for hotels to have a presence across multiple channels from their website to social media, online travel agents etc," said Hoevers. "The goal of this approach is to create a seamless guest experience throughout the guest cycle regardless of where, when, or on what device the guest chooses to make a booking from."
Krause recommends hotels start with a frictionless and omnichannel solution, "I learnt the hard way. Data security is a big thing you need to look after. We had to shut down all our systems to stop data being taken. Work with staff and employees to keep processes as simple as possible, simpler processes improve the entire daily operations and onboarding process."
There are four key elements to provide an omnichannel experience for your hotel guests:
Be smartphone friendly

Invest in data management

Prioritise customer experience

Engage with guests across all channels
The future for administrative tasks is completely frictionless and for now hoteliers need to ensure that they offer the choice to guests to remain relevant in the market. This trend is confirmed by our customers, who are not only requesting frictionless payment possibilities but also technological solutions for contactless service inquiries.