10 ways hotels can outshine holiday rentals
With the popularity of self-catering and short-term holiday rentals soaring, we look at how you can demonstrate the value of your hotel and outshine the holiday rent market
Pre-pandemic, the short-term rental space was revolutionising the travel market for many consumers. Popular sites built upon the home-sharing concept such as Airbnb were diversifying their offering into wider activity and experience providers, whilst the likes of HomeAway were preparing for a full restructure, revamping as Vrbo with the might of Expedia behind them.
As accommodation businesses reopened their doors during the pandemic, self-catering rental accommodation were among the first able to open, thrusting them into the limelight. This has seen hotels and resorts up against thousands of available private holiday rental properties – often with global marketing and sales platforms behind them – impacting revenue generation and increasing competitive pressures.
Influx of short-term accommodation
This influx of short-term holiday rentals – and their increased visibility in the booking process for travellers – shows no signs of abating. The shift to holiday rentals has been led by families and friends reuniting in a space they alone can share and enjoy, whilst younger travellers are drawn to the wider freedoms and perceived price value. So where do hotels and resorts fit into the new landscape? How can you counter the perceived benefits of private properties against the shared spaces of your hospitality business?
The holiday rental market leap-frogged many legacy hotel technologies, using intuitive, one-system platforms providing full digital services to the guest, most of which are contactless. During and post-pandemic, being able to avoid contact with strangers is an appealing selling point.
Tackling Covid
When it comes to social distancing, hotels have it stacked against them: communal spaces, single entrances, shared reception for check-in and room access, central dining areas and lobbies all represent areas societies have been told to avoid in the last 18 months. Seeking space, urban and city hotels were clearly going to underperform as tourism reopened, with people heading for the countryside and coast.
For hotels that rely on business and corporate travel, there has been a necessary shift to gain a share of the leisure market. Coupled with market demand which can massively fluctuate in the time it takes a government to amend its emergency policies, there has never been hotter competition for the leisure consumer.
Addressing Covid hygiene concerns, hotels have introduced new cleaning procedures, and shifted to digital platforms to communicate and engage with guests – but this just puts hotels on an equal footing with many holiday rentals. It's not all doom and gloom for hotels – far from it! – hospitality businesses can capitalise on their established brand and reputation to promote an experience guests can enjoy. Here's our tips on how hotels can outshine vacation rentals and convince travellers to book a hotel instead of short-term rental.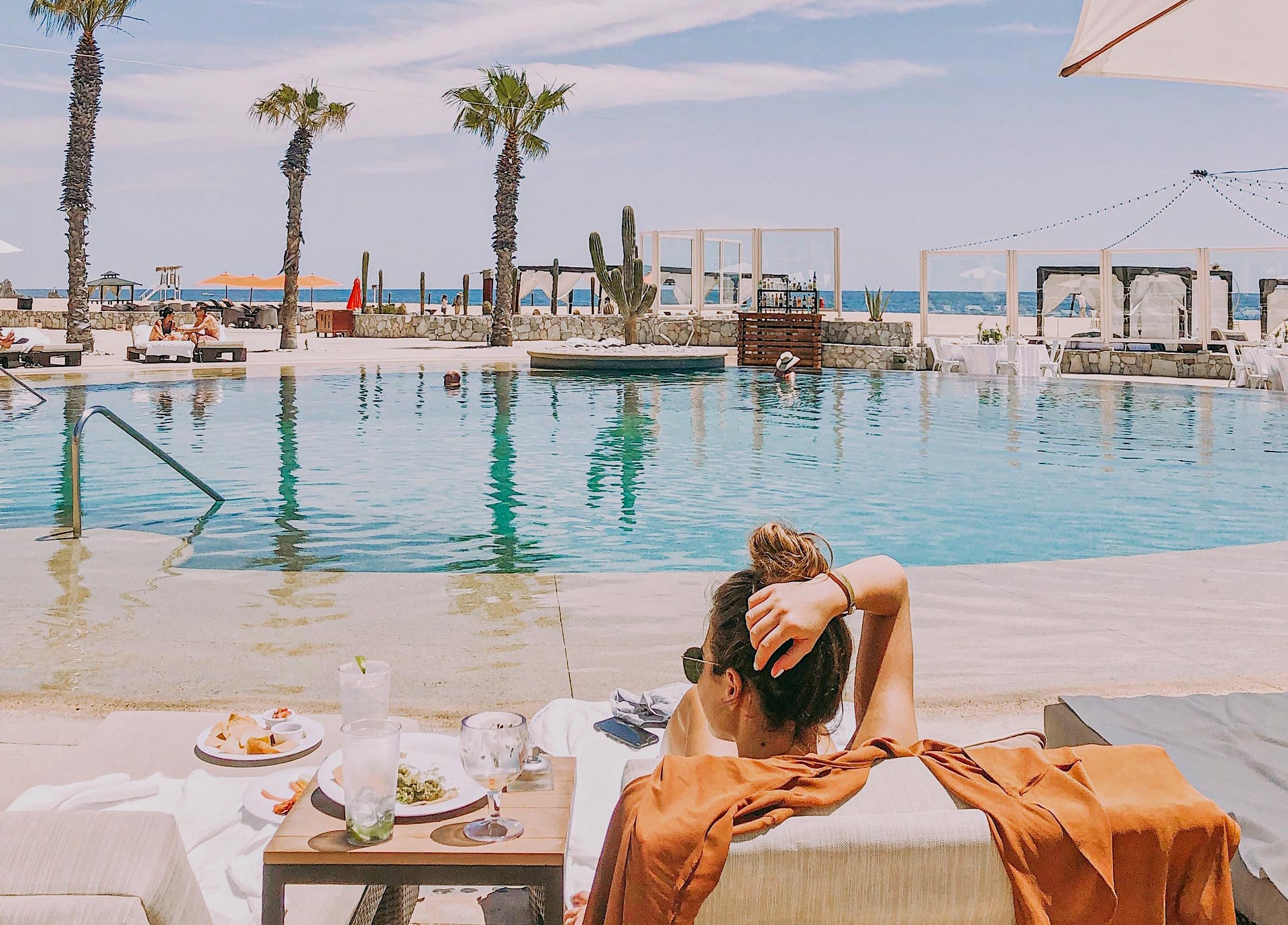 1. Contactless check-in
Offering simplicity for the guest while allowing a hotel to match holiday rental standards and respond to Covid-19 social distancing guidelines.
Introducing a contactless check-in for your guest also brings operational efficiencies. Guests can amend their reservations, share their data,and access their room key card. Hotels can install SIHOT.KIOSK  in lobbies or opt for the contactless check-in through the hotel app SIHOT.GO!
2. Contactless payments
Use an integrated POS system to digitalise payment points throughout your property and provide contactless payments across all departments. Handy table functions help make service better for guests and serving staff, improving operations with a set of functions to digitalise table lists, happy hour prices, foreign currency, splitting or combining bills and managing table handovers.
Connect wireless handheld terminals to the SIHOT.POS  for a smooth, customer-orientated service.
3. Loyalty and reward programmes
A big benefit of hotels is the inventory; a constant supply of stock with multiple rooms of the same standard that guests can be offered time and time again. There is an appeal in the known, with comfort being taken by nervous travellers who want to know in advance what a booking will provide. Leveraging loyalty and reward programmes, hotels can entice guest bookings, especially when offering true value to your loyal customers.
Consider the holistic experience of your guests. Look to partnerships with other suppliers and local businesses to turn the hotel stay into a full guest experience, and encourage repeat visits. With our powerful CRM-solution SIHOT.LOYALTY, we help hotels create flexible loyalty programmes which balance hotel business needs with an appealing guest offering.
4. Promote hotel services and amenities
The service culture of hotels is an area where short-term rentals can't compete. It's time to highlight the many reasons your hotel provides greater comfort and luxury than a home stay. Promote the complementary services such as regular cleaning, restaurants, room service, the expert knowledge and assistance from your concierge and Guest Relations teams, as well as wider property amenities such as gym, pool and spa.
Many short-term rentals don't offer the breadth of facilities and amenities hotels can provide. Illustrate the stay-experience to really tap into the intrinsic needs of your guests, and give them an experience they've been craving during lockdown. Don't forget we've been stuck in our houses for a long time; a holiday rental offers the same experience in a different place, hotels can stand tall with more.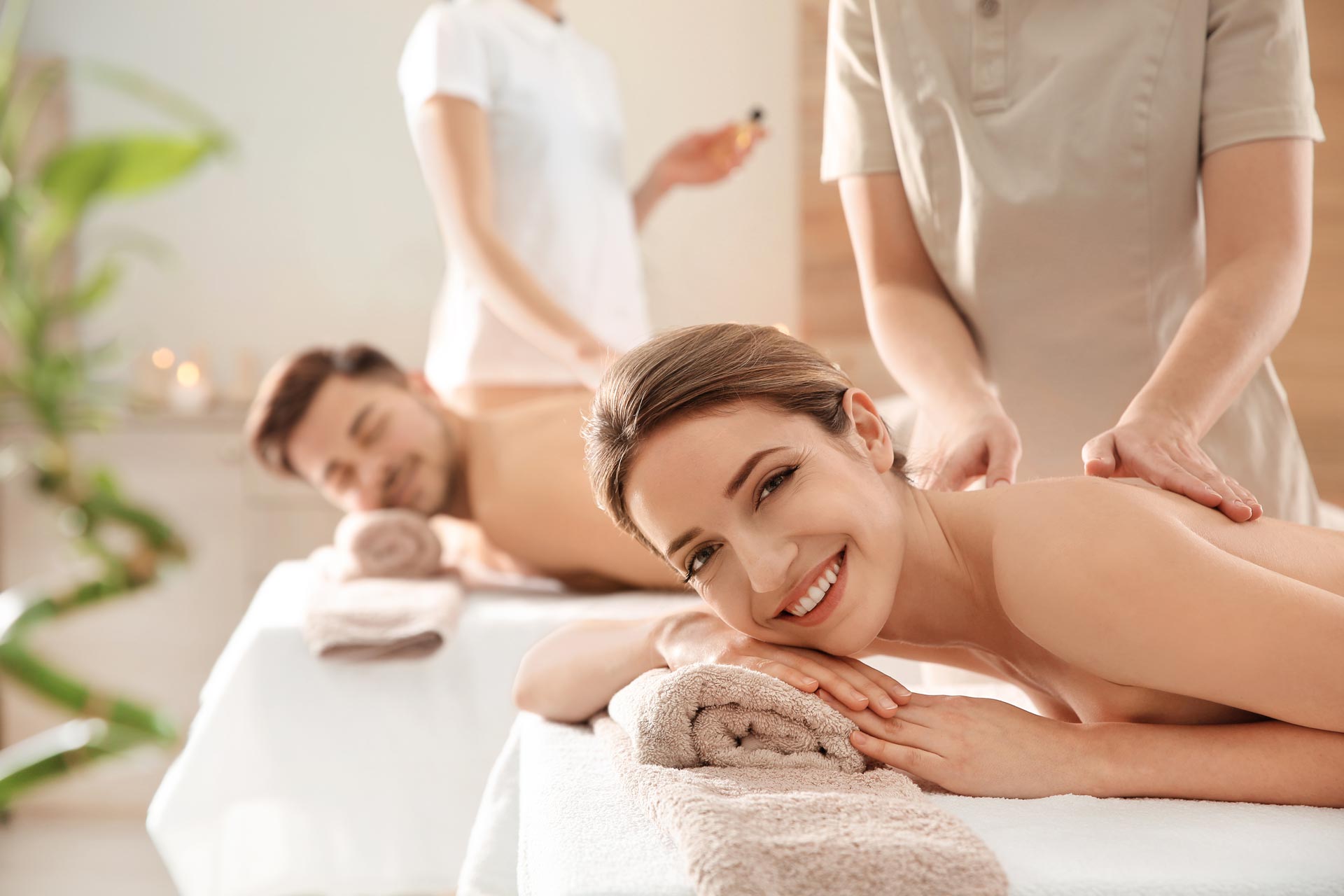 5. Food and Beverage
One of the key differentiating factors for a hotel over a vacation rental is food and beverage. Whether bed and breakfast, half-board or full-board stays, hotel guests can feel treated and forget about menu planning, food shopping and cooking by ordering on-site. If you have a celebrity chef or a strong restaurant brand at your property, promote this to your guests. Don't assume they know.
Traditional self-catering holiday rentals require the guest to carefully plan their meals – whether they're preparing them themselves or wading through page after page of restaurant reviews to decide where to eat. Hotels and resorts offer flexibility with on-site restaurants and room service, plus up-to-date expert knowledge on good local options to eat-out from your Guest Relations team. There's a reason poached eggs always taste better at a hotel than at home – because everyone loves being waited on and cooked for.
6. Invest in the guest journey
Holiday rentals have invested in simple tools to manage their guests, features. Hotels with a CRM  can benefit from PMS reservation data to track the guest and engage with them throughout their guest journey – from booking, throughout their stay and after their return home.
Understanding the guest journey will enable you to tap into guests at the right time with additional offerings and promotions, which is where our next tip comes in…
7. Earn revenue through ancillary products
Travellers may not have spent on travel in the last 18 months, but they will still be cautious with their money. Holiday companies who have inflated prices are named and shamed in the media and on social media, with often long-term damage done to their brand. But as a hotel, you can take a total revenue management approach and utilise your ancillary products as part of your customer journey.
Think about how and when to offer extras to your guests – what additional products and services can be promoted, such as deals with local businesses or subscription services. Incorporating ancillary products through your hotel app, letting guests book directly or purchase with one-touch online buying, will boost your bottom line.
8. Digital concierge services
Taking digital services to the next level, offer concierge services remotely to service guests when they're out and about. Immersive experiences which provide a unique look at their destination or a memorable moment are highly sought after by travellers. By harnessing the knowledge of your concierge and other staff, you can provide tailored advice to your guests.
There's a number of tools to help you personalise your concierge services, so it's worth thinking about how to restructure guest services so they feel more personal and consistent. Partner with local attractions, events and experiences including walking tours to capture more of the guests' attention. The local knowledge and relationships your business has are key in creating a unique experience for your guests.
9. Events in time of Corona
Travel behavior has changed after the pandemic. The needs often contradict each other. Oftentimes travelers seek social distancing and company at the same time.
Get creative and use your outdoor space for events such as summer cinema evenings. In this way, you offer your guests security and social interaction at the same time.
10. Enter the holiday rental sector
Hotel brands like Accor and Marriott started a 'can't beat them, join them' approach shortly before the pandemic, by creating and promoting private short-term rentals through standalone vacation rental units. Whilst this may not be possible for your hotel brand, it's an option to consider as it could help diversify your business in the future.
To compete with vacation rentals, hotels need to consider the advantages they provide guests over a self-catering option. After multiple lockdowns, many travellers are yearning for a hotel stay – having someone clean your room, cook your meals and world-class leisure facilities in the same building sound like bliss.
Consider what bookers are looking for and how you offer value in those areas, communicate clearly with your guests, loyalty club members and potential guests, and you'll be able to outshine the short-term rentals. For assistance on how you can utilise SIHOT tools, contact one of our team.